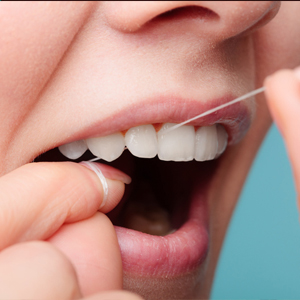 The vast majority of teeth and gum problems stem from two dental diseases: dental caries (tooth decay) and periodontal (gum) disease. But although these dental diseases are all too common in our society, there's a good chance you can prevent them from harming your own dental health.
That's because we know the primary cause for both of them—dental plaque, a thin film of bacteria and food particles that can build up on tooth surfaces usually as a result of poor oral hygiene. Remove this plaque build-up daily and you dramatically decrease your risk for disease.
The primary way to do this is with a daily habit of brushing and flossing. While regular dental cleanings remove plaque and tartar (calcified plaque) from hard to reach places, it's your regular practice that removes the bulk of daily buildup. Interrupting plaque buildup helps keep disease-causing bacteria at bay.
That also means performing these two hygiene tasks thoroughly. For example, you should brush all tooth surfaces, especially in the rear and along the entire gum line (a complete brushing should take at least 2 minutes). And by the way, "thorough" doesn't mean "aggressive"—a gentle circular motion is all you need. If you scrub too hard, you run the risk over time of damaging your gums.
And while many people discount flossing as a hard and unpleasant task, it's still necessary: at least half of the plaque in your mouth accumulates between the teeth where brushing can't reach effectively. If you find flossing too difficult, you can take advantage of tools to make the task easier. A floss threader will make it easier to get floss through your teeth; you could also use an oral irrigator, a device that emits a pressurized spray of water to loosen and flush away some plaque.
Along with dental visits at least twice a year, daily brushing and flossing is the best way to reduce your risk of both tooth decay and gum disease. Avoiding these two diseases will help ensure your smile is attractive and healthy throughout your life.
If you would like more information on preventing dental disease, please contact us or schedule an appointment for a consultation. You can also learn more about this topic by reading the Dear Doctor magazine article "Daily Oral Hygiene: Easy Habits for Maintaining Oral Health."